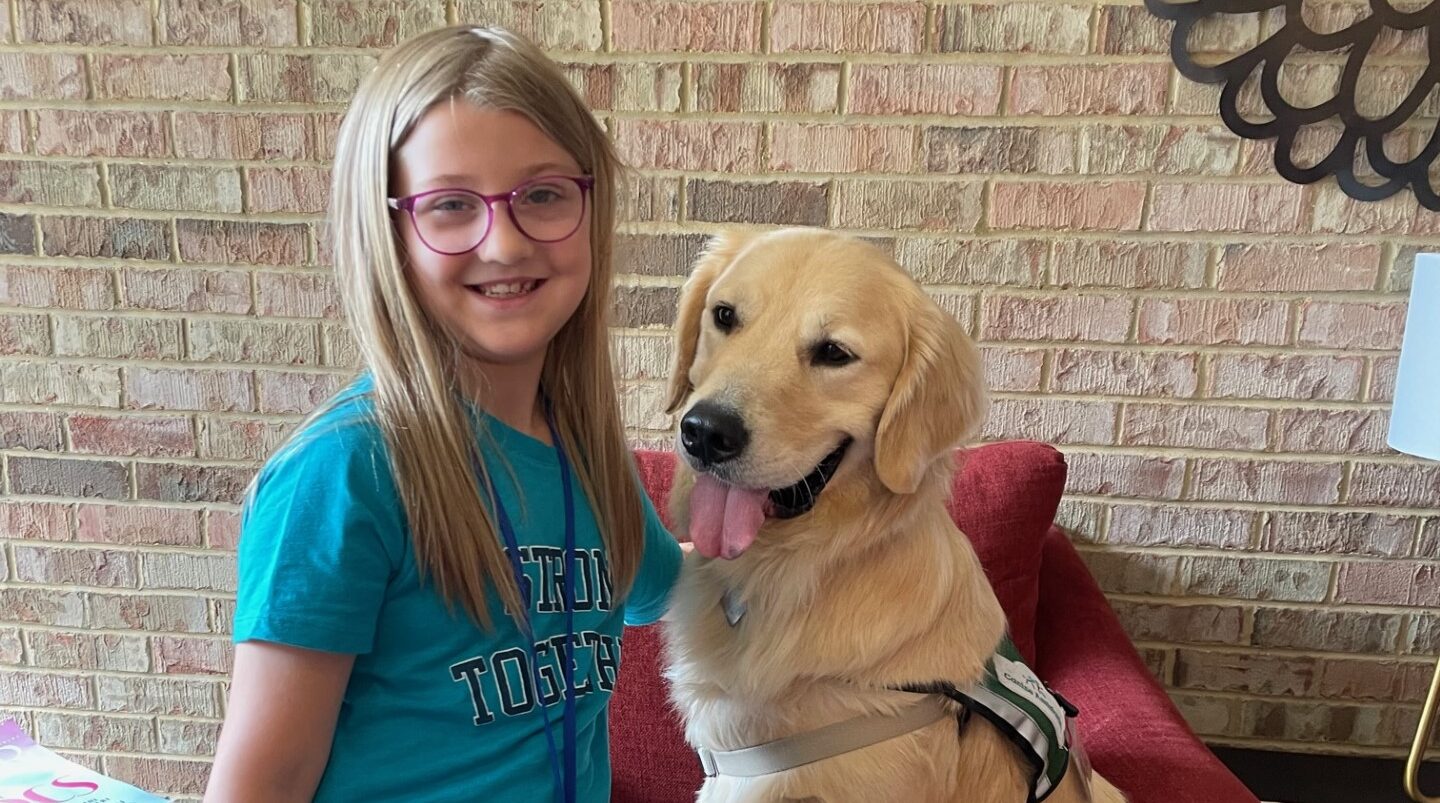 28 Aug

Dogs Are Good Therapy

Therapy dog, McCoy, visited the Main House for his second visit this summer on August 9th (during the dog days of summer). McCoy works 40 hours a week at Michigan Medicine bringing comfort to patients and caregivers through hugs and pets.

McCoy stopped by the lobby of our House to spread some cheer (and fur) around to the families staying with us. We're not sure who showed McCoy the most love – the children, parents, or staff members! But McCoy's favorites were the kids who shared their peanut crackers with him.

We hope he visits again to be part of the comfort and care we provide at RMHC Ann Arbor. Good Boy, McCoy.