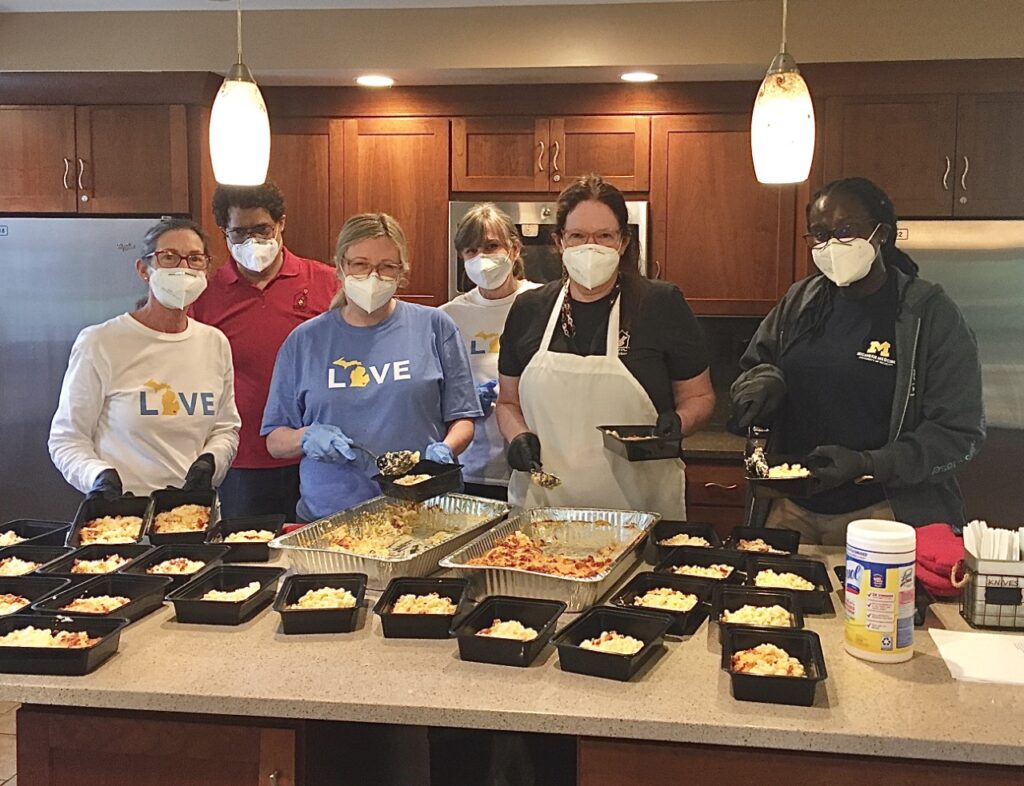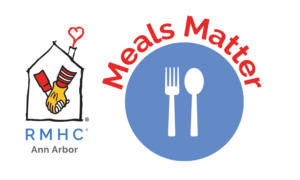 Meals really do matter to our families.  Families tell us that dinner gives them a break from the hospital and time to connect with others, as well as a feeling of comfort and being cared for and supported. See how you can make a difference and help provide our families with meals in a variety of ways!
Options for supporting our families by providing meals:
Cooking Up Comfort
You're invited to create a wonderful home-cooked meal for our families, in the fully-equipped Main House kitchen, under the guidance of our certified food handlers.  Choose a date, make a tax deductible donation of $250, and the RMHCAA staff will create the menu and purchase the ingredients.  Recipes are appropriate for all skill levels.  On your scheduled day, all you need to do is show up ready to cook!  Your donation supports the cost of the meal ensuring we offer our families a variety of delicious, nutritious meals.  To help provide a safe and healthy environment, groups are limited to a maximum of 6 people and they must provide proof of vaccination and a booster.  KN95 masks will be supplied and must be worn.
Register and Make Payment
Meals Matter Donation
Please consider making a donation to our Meals Matter program.  We have partnered with U-M's Aramark food service to provide meals to our families when we do not have a volunteer dinner group scheduled. Donations to our Meals Matter program help us purchase these meals at a reduced cost.  Your donation of any amount is greatly appreciated.
Donate to Meals Matter
Restaurant Delivery
You can provide a meal from your favorite restaurant or caterer and have it delivered to the House. Families enjoy this special treat during such a difficult time in their lives.  For safety reasons, dinners must be individually packaged.  RMHCAA's Program Services Manager, Nancy Bailey, will work with you on the details including selecting a date, providing the number of families/individuals, and delivery instructions. To provide a restaurant or catered dinner, contact Nancy Bailey by emailing dinner@rmhcannarbor.org.