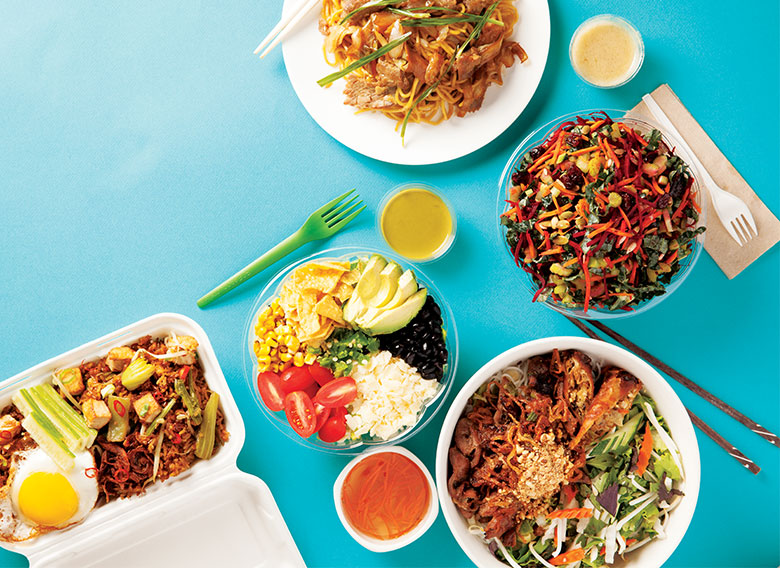 Meals really do matter to our families.  Our families tell us that dinner gives them a break from the hospital and time to connect with others, as well as a feeling of comfort and being cared for and supported. Luckily, we are bringing back our Dinner Group volunteer program this May. See how you can be a part of the program or help our families with meals in different ways!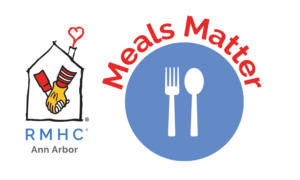 Here are a few options to help support our families with meals:
Cook Up a Meal for Families at the Main House. Meals Matter is back! You're invited to create a wonderful home-cooked meal for our guest families, in the comfort of the fully equipped Main House kitchen, under the guidance of our own certified food handlers.
So, how do you get started? After May 1, simply select a date on our Meals Matter Google Calendar (starting May 17), and a staff member will reach out to confirm the date, as well as a link to donate via credit card. This will reserve your date! The RMHCAA staff will create the menu, purchase the ingredients, and get the kitchen ready for your arrival. Recipes are appropriate for all cooking skill levels. On your scheduled day, all you will need to do is show up ready to cook!
A tax deductible *$250 donation supports the cost of the meal and the ongoing success of the Meals Matter program to ensure we can offer our families a variety of delicious, healthy meals each week.  The donation is made via credit card during the scheduling process.
The Meals Matter volunteers provide families with a nutritious meal using fresh ingredients, which is so important for self care when all of their energy is focused on their child. Our menus are family friendly and amenable to all cooking levels.  
*Subject to change based on occupancy.  Once the meal is scheduled, the donation amount will not change.
How to Participate 
Request a date on the Meals Matter calendar.  Once the date is confirmed, you will receive a link to donate via credit card.  This will reserve your date. Provide the email addresses of all participants to receive the registration information. Participants must return the registration 24 hours prior to arrival. 
Provide a meal for our families on the weekend.  Arrange for a meal to be delivered to the House on Friday, Saturday, or Sunday.  Instead of making a meal, you can provide a meal to families by having food delivered from a local restaurant of your choice. Dinners need to be individually packaged for health and safety reasons.  Check the calendar below for available weekend dates.  After choosing a date, email dinner@rmhcannarbor.org – or call the office at (734) 994-4442 and select option #2 to speak to Program Services Manager, Nancy Bailey.  She will provide details on the number of dinners needed and delivery time.
Please consider making a cash donation to our Meals Matter program. During this time, we have been able to partner with U-M's Aramark food service to provide meals to our families Monday to Thursday. Donations to our Meals Matter program help us purchase these meals at a reduced cost.  Your donation of any amount is greatly appreciated.
Donate to Meals Matter
Provide restaurant gift cards.  A donation of a $25 gift card allows families to order a meal at their convenience and is a special treat during this difficult time in their lives. Cards from restaurants that deliver to the House allows them to stay close to their child.
Gift cards can be mailed to the House at 1600 Washington Hts., Ann Arbor, MI 48104.  Gift cards purchased online can be emailed to RMHCAA's, Program Services Manager, Nancy Bailey.
RMHCAA Meals Matter Calendar
See who is helping us out throughout each month!