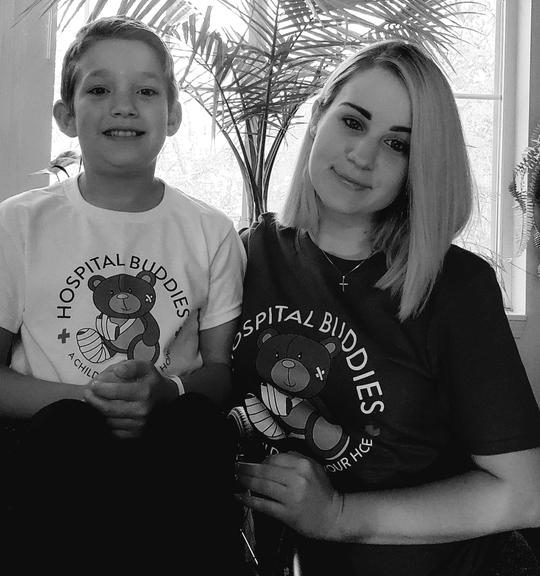 07 Dec

A 'Place to Be Cared for Beyond Expectations'

Grace Yount came to RMHC Ann Arbor when her son Jax needed care for the multiple health problems he was facing due to an unknown vascular disease. The support Grace received through RMHC during Jax's many hospitalizations gave her a "place to be cared for beyond expectations," she said.

"Side by side we have battled through five major abdominal surgeries, paraplegia, a year of chemotherapy, a year of dialysis, and a kidney transplant in which I was blessed enough to become Jax's donor," Grace added. RMHCAA was their home away from home on several different occasions– for two months during Jax's first major surgery, on any occasion they had to come back to Michigan for specialized testing and then finally, Grace lived there for three months after his kidneys failed. Then, they had to make the move from Kansas to Michigan for his medical care.

While Jax has continued to meet the health challenges, Jax and Grace have given back through their own nonprofit, Hospital Buddies, that provides gifts to other families in need.
"I was in Michigan alone away from everything I knew but had a comfortable place to lay my head every night after spending long days at the hospital," Grace said. "It was invaluable what was done for us and we never forgot, which is why it's such an honor to help provide Christmas for families going through similar situations. You all are doing God's work keeping families together, supporting parents and caregivers during the hardest times of their lives. Thank you for what you do."
Jax is leading a much healthier life these days.