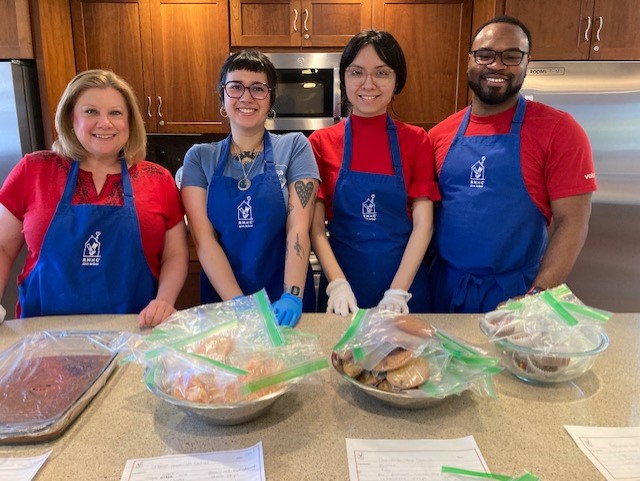 01 May

Dinner Groups are Back! Reserve Your Spot Today!

It's that time again! You're invited back to RMHC Ann Arbor to create a wonderful homecooked meal for our guest families, in the comfort of the fully equipped Main House kitchen, under the guidance of one of our certified food handlers for our Meals Matter program.

So, how do you get started? Simply select a date on our Meals Matter Google Calendar (starting May 17), and a staff member will reach out to confirm the date and a link to donate via credit card. This will reserve your date! The RMHCAA staff will create the menu, purchase the ingredients, and get the kitchen ready for your arrival. Recipes are appropriate for all cooking skill levels. On your scheduled day, all you will need to do is show up ready to cook!

A tax-deductible $250 donation supports the cost of the meal and the ongoing success of the Meals Matter program to ensure we can offer our families a variety of delicious, health meals each week. The donation will be made via credit card during the scheduling process.

The Meals Matter volunteers provide families with a nutritious meal using fresh ingredients, which is so important for self care when all of their energy is focused on their child. Our menus are family friendly and amenable to all cooking levels.

Want more information or want to help provide dinner for our families in other ways? Find out how!